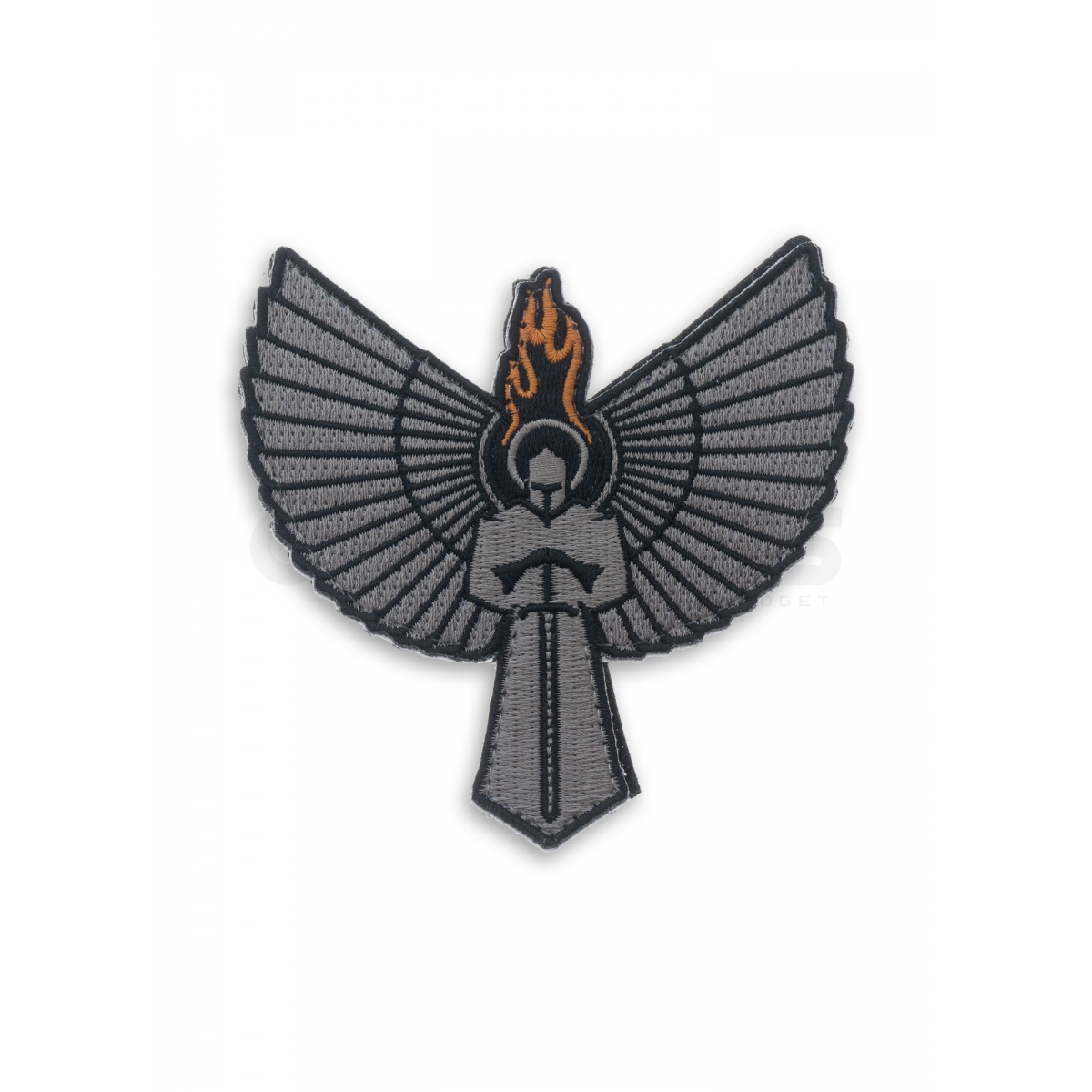 Guardian Defense Icon Patch





0 Review(s)&nbsp
By buying this product you can collect up to 35 points
Guardian Defense Icon Patch
A guard is a defensive measure.  It is a position whose responsibility focuses purely on response to a threat or a perceived threat.  As a Guardian, it is imperative that we understand our responsibility is defensive... until the moment when it isn't.  
A defensive measure is only defensive until it is activated.  Once activated, the Guardian comes to the fight with bright hot heat of an eternally burning flame, and the Guardian will not stop until the threat has been neutralized.  
The symbolism in this ICON is not new to our company or our customers... The Jewish Scriptures and the Christian Bible share the same story of creation.  God created man and woman and placed them in a Garden named Eden.  At the center of the garden was the Tree of life: a tree whose fruit would give everlasting life to anyone who ate from it.  In order to protect mankind from themselves and to keep them from eating the fruit of this tree, God eventually placed a warrior angel at the entrance to the Garden fo Eden; and to the angel God gave a flaming sword to ward off any who would come after the tree.
This is the First Watch of the First Guard.
All Guardians have been given a post; a garden to watch over and protect.  This is our first circle - our homes, and the most valuable treasures in them - the people we love who rely on our protection.  This patch is based on the oldest weapon given to the first creature to stand guard.  Just as the angel was given a post and something incredibly valuable to protect, so each of us have been given the same.
The flame and the Guardian.  The symbol that when all else fails, though millenia pass and all that once was has long been forgotten, the Guardian still watches over that which has been entrusted to his care...
This patch is 3.75" x 3.75", and comes Velcro backed.  It also includes the matching loop so that you can be sure to attach it anywhere you need.
As a Guardian, you are a defensive measure... until you are not.
#StandGuard #BeAGuardian
No customer questions for the moment.
Your Question has been successfully sent our team. Thanks for question!
1 other product in the same category: