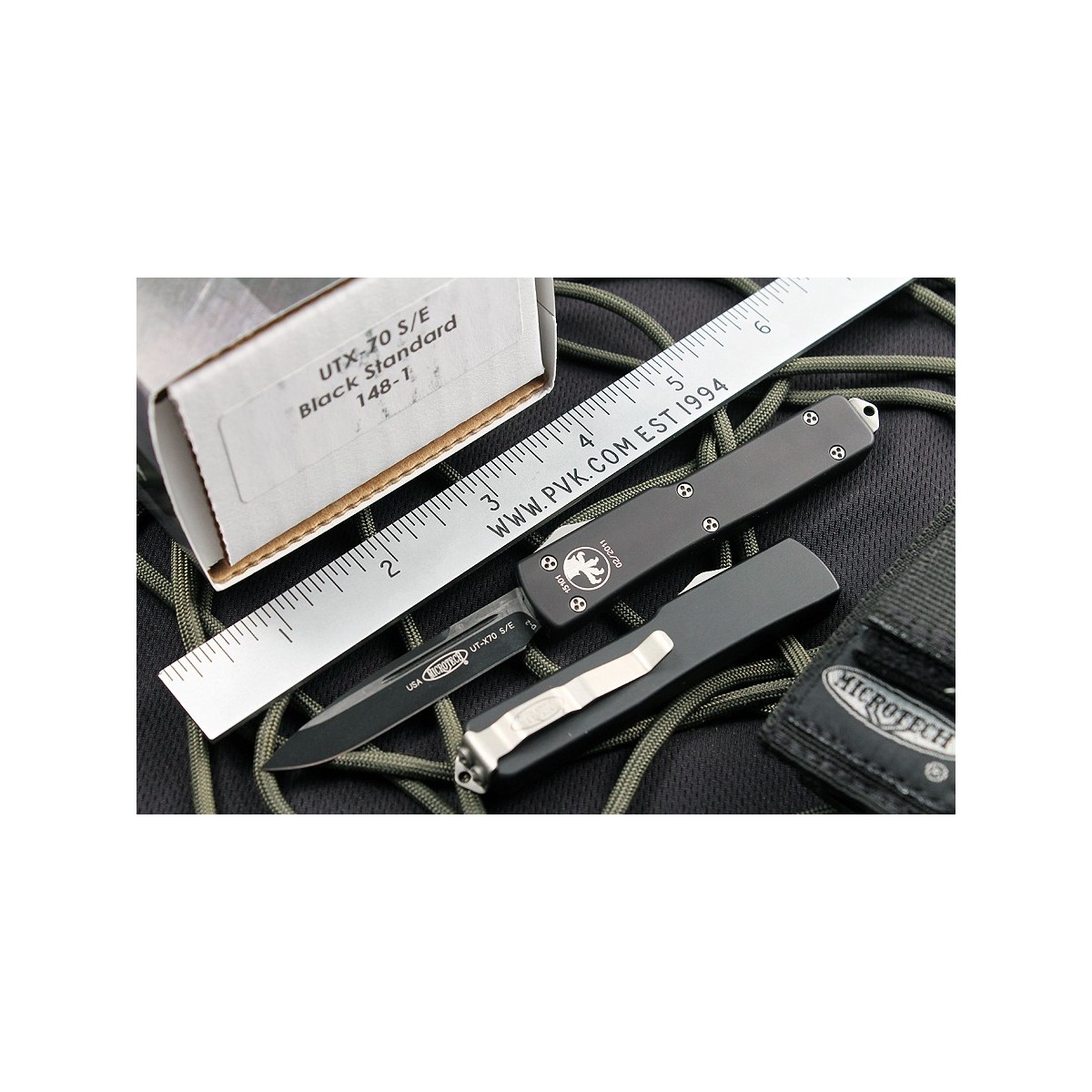 Microtech UTX70 D/A OTF S/E Automatic Knife (2.4" Black Plain) 148-1
Microtech UTX70 D/A OTF S/E Automatic Knife (2.4" Black Plain) 148-1
In stock ! (If you can add any items to your cart, it means that they are available and ready to ship to your door)
Fast delivery ! (We will ship your items out asap when received money transfer)
Microtech UTX70 D/A OTF S/E Automatic Knife (2.4" Black Plain) 148-1
Are you looking for the most compact out-the-front automatic knife on the market? Well then you've found it! The Microtech UTX70 fires in and out automatically via the sliding firing button the the knife's right side. Super small (less than 6" overall). Handle is aluminum and is anodized black. Single edge drop point blade is two tone S35VN steel and razor sharp (plain blade version). Bead-blast pocket clip and nylon drawstring pouch are included.
Specifications:
Action: Double action. Auto fire/uto retract.
Blade: S35VN, .080" thick, two-tone black coated.
Blade Length: 2.41"
Blade Style: Single edge, drop point
Handle: 6061-T6 anodized aluminum, .31" thick
Length close: 3.22"
Length open: 5.63"
Weight: Approx 1 oz.

3 other products in the same category: